Several blogs I follow have done posts on the five horses in their lives. I'm sure most of you have seen one or two of them. I was going to do that as well and I probably still will but as I was thinking about this idea I just got stuck on the first horse.
The first horse or the
Intro Horse
:
We each came into horses in our own way, but it was always with a horse leading us. This might have been a friend's first pony, or perhaps it was a draft horse on a farm you once visited. It might have been a real-life meeting, or an imaginary one.
I honestly can't remember a time when I was not obsessed with horses. Surely my first words had to have been equine related in some way, right? My mom says not but really it feels like I've had this passion my entire life.
My earliest memory of horses comes from playing with very old, plastic model horses. They were called Hartland horses and looked like this:
These were made sometime in the 1950s I think. My sister and I spent many hours galloping these horses all over our imaginations. Eventually we graduated to Breyer horses. (I'm sure you are all quite familiar with those!) I had and still have tons of Breyers. Most of them are boxed up. I plan to give them to my girls eventually. I still display some of my favorites, though.
Once I learned how to read a whole new horse world opened up. One of the first "real" horse books I read was Smokey: The Cow Horse by Will James. I LOVED this book and read it several times when I was a kid. I enjoyed it so much that I eventually tracked down and read several other Will James novels. The Dark Horse and Smokey were my two favorites.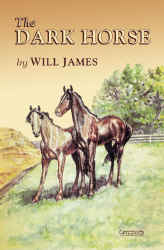 And then of course we had Black Beauty.
I'm not sure how many times I've read this book. It was several, though. Later I discovered another fun little gem called Black Beauty's Clan which was a collection of stories about Black Beauty's relatives. I don't remember it as well but I do remember enjoying it.
And of course I can't leave out the entire Black Stallion series including the movies. I loved these books! although, I have to confess I could never make it through the three books that were about sulky racing.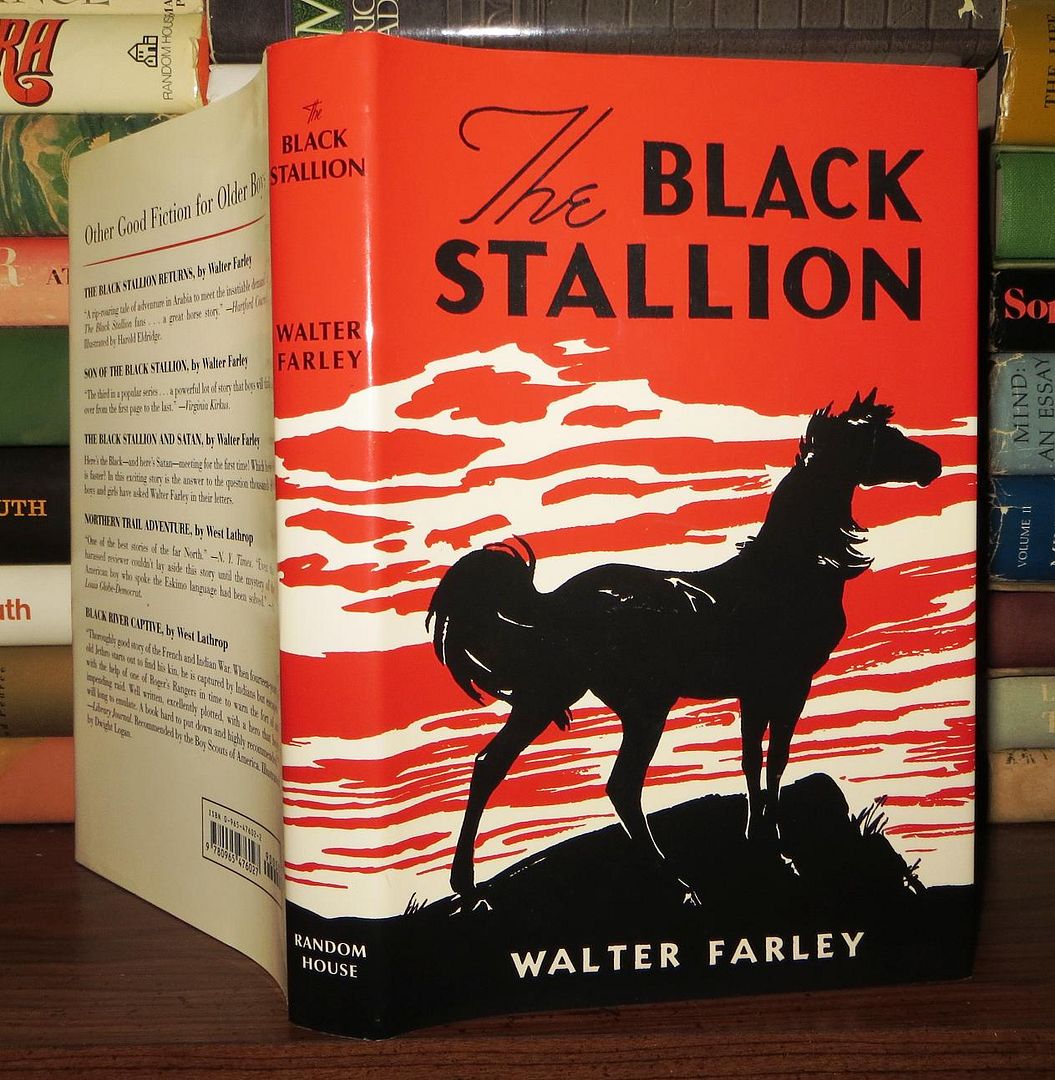 Then there was television. I've already mentioned before how much I loved old Westerns when I was a kid. I'm not sure how that got started but everyday after school I would come home and watch reruns of Bonanza and the Big Valley. I dreamed of riding my pony to school instead of taking that big yellow bus. In fact I was so obsessed with the Big Valley that in 9th grade when we had a creative writing assignment I wrote my own episode. Of course I had to change some of the names to make it more my own but in my imagination I was riding the plains with Heath Barkley. Seriously just watch the first two 1/2 minutes from this clip and you'll see why I was obsessed. Edward Cullen who??? (Ha!)
I'm sure there were many many more "first horses" when I was a kid. We weren't dirt poor but we certainly weren't able to afford much time with real horses so I had to use my imagination with the help of these books, toys and t.v. shows. Do any of you remember a series called The Young Riders? It was about the pony express. Yep, I loved that one, too. (Although, as a kid I wasn't able to recognize bad riding and glaringly incorrect horsemanship which probably would have taken some of the enjoyment out of it for me.)
I can't help but wonder if that is why it seems like there are fewer and fewer young people really getting into horses anymore. When I was little it felt like you could hear about and see horses all over the place. My girls do watch My Little Pony and a
very obnoxious
show called
Horseland
but otherwise if it weren't for me I don't think they would have that much exposure to the amazing world that is horses. That makes me kind of sad.
Anyways, if you've made it to the end of this post thanks for coming with me on my trip down memory lane. Who knows maybe someday westerns will become popular again.