I was going to post my photos of Elaina's room today but I saw this blog hop and really wanted to join because it is such a fun topic.
I want to hear about your equestrian bucket list! I think we all have things, whether they be on paper or in our head, that we would love to do someday. Pick three that are horse related, and tell me a little about them.
****
1. I want to complete a training 3 day someday. That is the long format of eventing that has become all but obsolete these days at the upper levels. I am a long way from this goal but I do think it is obtainable especially with Loki.
2. I want to keep my horses on my own property someday. I want to wake up and have to feed and clean stalls and do all the little things that are easy to forget when you are a boarder. My husband isn't crazy about this idea and I know there are some draw backs but I really want to be able to look out my window and see my furry friends grazing in a pasture nearby.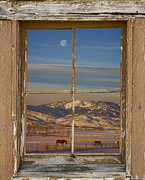 3. I want to ride from châteaux to châteaux on the Loire valley in France. I don't remember where or when I first heard about this
tour
but it was quite a long time ago and it has been on my bucket list ever since. Horses and castles and France, sounds good to me!