I decided to make my own logo in photoshop today. Why? Umm, well, just for fun I guess. Certainly not because I need one or anything. But I was just imagining what I would want if I had my own training business. This is what I've come up with so far. I may play with it more later because I really didn't spend a ton of time on it but anyways...
The reason I started playing around with photoshop is because Jay and I have been working on some items for my
sister
to go with a swag pack she is putting together to help promote the release of her next book which is coming out on the 21st of this month. If you have any interest in science fiction you should really check it out.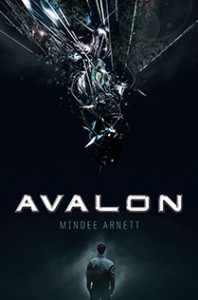 It is worth mentioning that this is NOT a distopian like so many YA books that are promoted as sci-fi are. This is an actual science fiction with cool space ships, gun fights and new worlds. Here is the book description from Amazon:
My sister and I are both huge
Firefly
fans. If you don't know what that is you are really missing out. If you don't like it I'm not sure if we can be friends. Okay, I'm just kidding, well, sort of. The world of
Avalon
is very similar to
Firefly
and if you liked the one I'm fairly certain you'll like the other.
Oh, and one more cool thing about this book in particular:
Yep, that is me! and how cool is that?! I'll tell ya, really, really cool! So if you are looking for some fun reading in a couple of weeks check
it
out!
Well, back to horses tomorrow. The temps are warming back up and I will be back out to the barns to check on the boys.